Top Parental Recommended Books on Autism to Gift in 2014
With the holiday season kicking off it's time to start coming up with gift ideas, for everyone and in this story we recommend number of parent-recommended books on Autism.
Some families may have a family member that constantly nitpicks no matter how many times you tell her, "He is fine, he has autism!" or that one uncle that constantly points out that if you "busted his bottom" it'd fix him right up. From time to time there will be a family member that only seeks to learn about the lives of families living with autism though, not criticize. Then there are those unquestionably hard moments where your child is having a hard time understanding their own lives. In these circumstances remember that some of the best gifts are the ones that teach us, namely books. Every person, big or small, loves books of some kind.
What is autism you may ask?
Autism is a mental condition; it is present from early childhood. Autism is characterized by difficulty in communicating and forming relationships with other people--also with using language and abstract concepts. Autism has no cure and no treatment [that addresses any of the "core" symptoms]. It takes families and rips them apart in some cases. In others it brings them closer together and teaches them new concepts of love. Above all it creates some of the most amazing children you will ever meet. We don't have enough information on autism; we have even fewer answers for the parents of these individuals. All we know we learn from books and late night google searches.
This holiday skip the hassle of writing lists and simply pick a book on autism to gift.
Raise the awareness, open some eyes and above all--remember books were the first step [for most of us] in discovering our identities as parents of autistic children. Maybe one of these books will be the first step in helping your parents, aunts, uncles, siblings, cousins, or friends define their place in your child's life. Maybe one will even help your child identify with themselves.
Top Books on Autism to Gift, as Suggested by Parents of Autistic Children:
Non-Fiction Books for Autistic Children
1. The Autistic Brain: Helping Different Kinds of Minds Succeed, (By: Temple Grandin and Richard Panek): "In her latest book, Grandin not only discusses her own experiences with autism but also explains the latest technological advances in the study of the disorder, including the genetics of autism. The symptoms that she displayed at a young age—destructive behavior, inability to speak, sensitivity to physical contact, fixation on spinning objects—are now considered classic indicators of the disorder, though she was diagnosed as having brain damage. Things have changed since then, of course."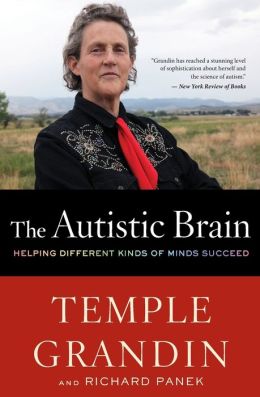 2. I am in Here, (By: Elizabeth M. Bonker and Virginia Breen): "I Am in Here is the spiritual journey of a mother and daughter who refuse to give up hope, who celebrate their victories, and who keep trying to move forward despite the obstacles. Although she cannot speak, Elizabeth writes poetry that shines a light on the inner world of autism and the world around us."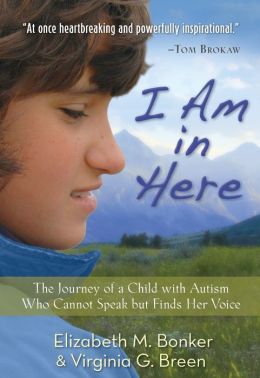 3. Born on a Blue Day, (By: Daniel Tammet): "Bestselling author Daniel Tammet is virtually unique among people who have severe autistic disorders in that he is capable of living a fully independent life and able to explain what is happening inside his head."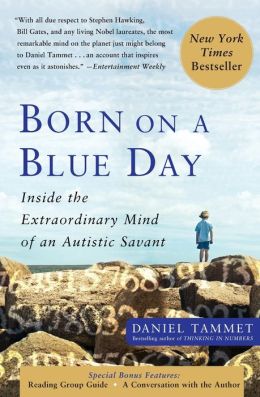 4. Daniel isn't Talking, (By: Marti Leimbach): "Melanie Marsh is an American living in London with her British husband, Stephen, and their two young children. The Marshes' orderly home life is shattered when their son Daniel is given a devastating diagnosis. Resourceful and determined not to accept what others, including her husband, say is inevitable"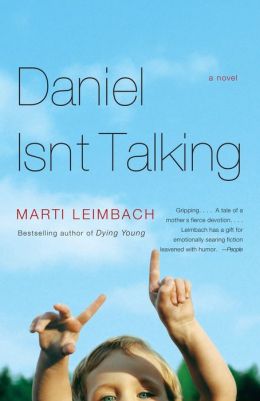 5. Look Me in the Eye, (By: John Elder Robison): "Ever since he was young, the author longed to connect with other people, but by the time he was a teenager, his odd habits - an inclination to blurt out non sequiturs, avoid eye contact, dismantle radios, and dig five-foot holes (and stick his younger brother, Augusten Burroughs, in them) - had earned him the label "social deviant." It was not until he was forty that he was diagnosed with a form of autism called Asperger's syndrome."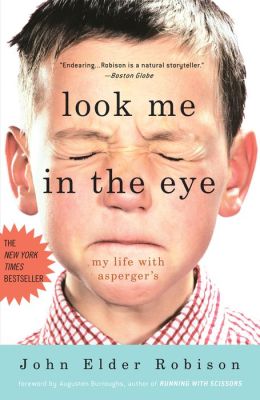 6. Overcoming Autism, (Lynn Kern Koegel Ph.D and Claire Lazebruik): "There have been huge advances in our ability to diagnose autism and in the development of effective interventions that can change children's lives. In this extraordinary book, Lynn Kern Koegel, a leading clinician, researcher, and cofounder of the renowned Autism Research Center at the University of California at Santa Barbara, combines her cutting-edge expertise with the everyday perspectives of Claire LaZebnik, a writer whose experience with a son with autism provides a rare window into the disorder."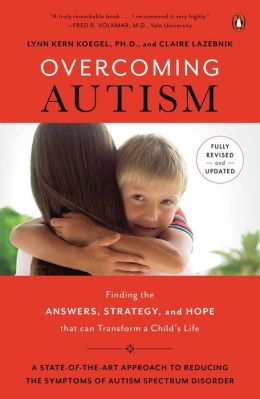 7. Twirling Naked in the Streets and No One Noticed; Growing Up With Undiagnosed Autism, (By: Jeannie Davide-Rivera): 2013 International Reader's Favorite Silver Award Winner. "Jeannie grew up with autism, but no one around here knew it. Twirling Naked in the Streets will take you on a journey into the mind of a child on the autism spectrum; a child who grows into an adolescent, an adult, and becomes a wife, mother, student, and writer with autism."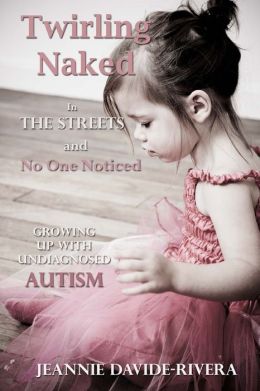 8. Ten Things Every Child with Autism Wishes You Knew, (By: Ellen Notbohm): "Ellen Notbohm's timeless book describes ten characteristics that help illuminate, not define, children with autism."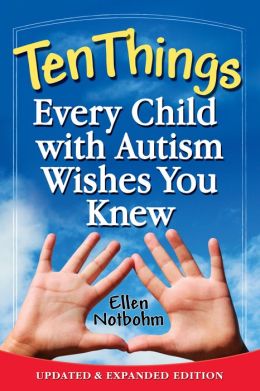 9. Strange Son, (By: Portia Iverson): "Strange Son tells the story of Portia Iversen's journey through the halls of science, the new frontiers of the brain, and finally to a meeting with an extraordinary woman from India who was equally determined to show the world that her own autistic son was intelligent and so much more than his symptoms." –Bradley Whitford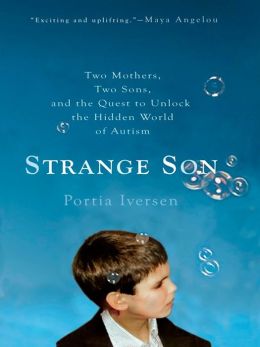 Fiction Books for Autistic Children
1. The Hank Zipzer Collection, (By: Henry Winkler and Lin Oliver): Motivated by Henry Winkler's "true experiences as an undiagnosed dyslexic. This series is about the spirited and hilarious adventures of a boy with learning differences. It's make a great gift for an autistic child."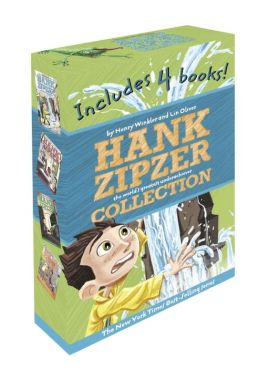 2. Rules: (By: Cynthia Lord): "This 2007 Newbery Honor Book is a humorous and heartwarming debut about feeling different and finding acceptance."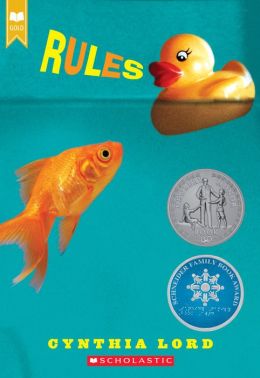 3. Mockingbird, (By: Kathryn Erskine): "Caitlin has Asperger's. The world according to her is black and white; anything in between is confusing. Before, when things got confusing, Caitlin went to her older brother, Devon, for help. But Devon was killed in a school shooting, and Caitlin's dad is so distraught that he is just not helpful. Caitlin wants everything to go back to the way things were, but she doesn't know how to do that. Then she comes across the word closure--and she realizes this is what she needs."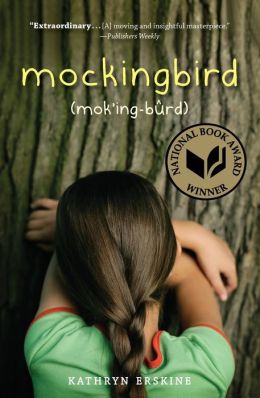 4. The Curious Incident of the Dog in the Night-time, (By: Mark Haddon): "Christopher John Francis Boone knows all the countries of the world and their capitals and every prime number up to 7,057. He relates well to animals but has no understanding of human emotions. He cannot stand to be touched. And he detests the color yellow. This improbable story of Christopher's quest to investigate the suspicious death of a neighborhood dog makes for one of the most captivating, unusual, and widely heralded novels in recent years."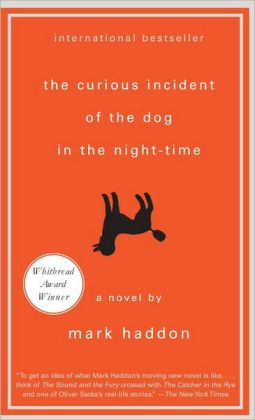 In addition to these 13 fabulous titles authors such as Bill Nason, Dr. Dan L. Edmunds, Ed.D, myself, and Judi Huxedurp were cited by the parents initially polled. Make sure to check out each and every one of these books! Each one holds its own message and story, each is worth looking into! Also, remember to go to Amazon.com, BN.com, etc. and search the name of the author you're looking for. By doing this you'll be able to obtain the information needed to pick the perfect gift for the loved one in your life. Still in need of alternative choices? Check out the "Top 17 List of Books on Autism to Gift" as previously published in 2013.